In the competitive world of commerce, retaining loyal customers is crucial. Businesses constantly seek to create unique experiences for their customers, making them feel valued and important. And what better way to achieve this than through the use of collectable glasses! This clever approach not only strengthens bonds with customers but also offers a powerful marketing opportunity. In this article, we will delve into detail about how collectable glasses can be used to cultivate customer loyalty, the benefits they provide, and how Arc Customised Glass supports you throughout your project!
The Concept of Collectable Glasses
The idea is simple: every time a customer purchases a product or a menu item, he receives an exclusive glass bearing your brand's image. The desire to complete the collection encourages him to return. This creates a special connection with your brand, enticing him to choose your business each time.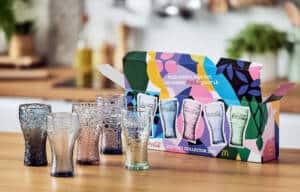 Building a Strong Relationship with Customers
The power of collectable glasses lies in the emotional relationship they establish with customers. By offering something tangible and valuable, customers feel rewarded for their purchase choices. They feel significant to your brand, thus forming a lasting emotional bond. This positive relationship encourages customers to return regularly to complete their collection, resulting in heightened loyalty.
The Added Value of Customised Glass Gifts
Collectable glasses are not mere promotional items. Indeed, they hold real value for the customer. Glass, as a healthy and neutral material, is perfectly suited for food use. Its non-porous nature ensures easy and hygienic cleaning, eliminating concerns related to bacteria. Furthermore, glass's near-infinite recyclability makes it an environmentally friendly choice. Its versatility also allows customers to incorporate it into their daily routines, be it for breakfast or family meals.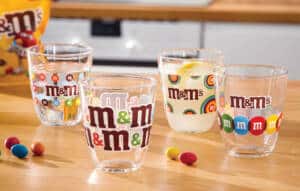 Arc Customised Glass and the Development of Collectable Glasses
Arc Customised Glass supports you in the development of your collectable glasses. Choose to personalize an item from the collection with various designs, or create your own mold for a unique item specific to your brand!
A project in mind? Feel free to contact us