The year 2020, impacted by covid-19, has been a difficult time for everyone. We want you to know that Arc Customised Glass is here to help you as much as possible to overcome this ordeal. Discover what we offer.
Whether financially or psychologically, we all live in complicated times. We know how much pressure the spread of the virus and the closures and containment measures imposed by governments are putting on all of us. Since the beginning of the crisis, Arc Customised Glass has sought to keep in touch with its clients. Today, we know that bars, hotels, restaurants and other professions in this sector, but also all companies forced to close, are suffering.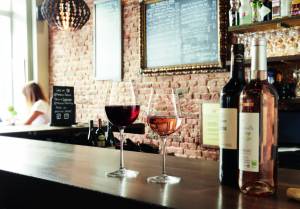 Know that we are here during this downtime and we assure you that our glass industry and its experts will still be here to accompany you to facilitate the resumption of your activities, by offering you a solution adapted to your needs.
Of course Arc Customised Glass remains at your disposal in these difficult times and we offer you :
Digital or telephone consultation with your local sales representatives.
Quotation within 24 hours according to quantities required, deadlines or packaging needs for example.
Decorated samples within 7 working days.
Production within 4-6 weeks from PO and samples approved.
At Arc, we care about the health of your business, but we also care about the health of you and yours. If you have any questions, please do not hesitate to connect with your sales contact or use our contact form. We would like to thank you for your trust and look forward to meeting with you physically again as soon as possible.
Be safe.
-The Arc Customised Glass team