According to a recent study by Technavio, the global probiotic drinks market is expected to grow at a CAGR of 6.86% over the next few years, reaching a value of $27.17 billion by 2025.
Probiotic drinks are becoming one of the major trends in the world of health and wellness. Probiotics are health-promoting micro-organisms, such as bacteria and yeast. They are naturally present in our bodies and in certain foods. Kefir, Kombucha, and many others, these drinks are known for their positive effects on health. Many studies have shown that they can have a positive impact on digestion and intestinal health. In addition, they have been shown to improve the immune system and even the skin.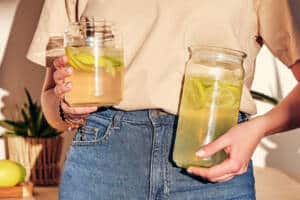 At Arc Customised Glass, we believe that probiotic drinks are more than just drinks! They are a solution for a healthier life. And to present these drinks in a stylish and professional way, it's important to have the right glasses. Our customised glasses can be adapted to any drink, including probiotic drinks. Whether you customise a glass from the collection or create an item, we work with you to develop a unique solution that reflects your company's image and the essence of your brand.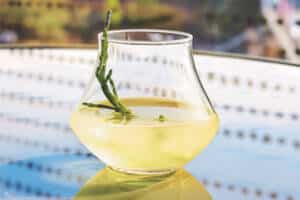 We believe that the presentation of your drinks is just as important as their taste and quality. Not to mention that developing a bespoke drink helps you create a memorable experience for your customers and build brand loyalty. In addition, they can help you stand out from your competitors and position yourself as a market leader.
Would you like to develop a customised glass solution that reflects your image? Don't hesitate to contact us!