5 reasons to develop a customised glass for your brand
More and more brands are looking to provide a personalised experience for their customers. And to do so, many are choosing customised glass to showcase their brand image. The many benefits of glass make it a great way to promote your brand to your consumers.
Here are 5 reasons why it's worth developing a custom glass to reflect your brand.
A customised glass can be designed to perfectly reflect your brand image. This allows you to stand out from the competition. It can be designed with unique design elements, specific colours, a logo or any other distinctive brand element, allowing you to create a customised product that is true to your brand. At Arc Customised Glass, you can customise an item from the collection and also create your own unique glass!
Strengthen your brand identity
A customised glass that represents your brand allow you to reinforce your brand identity in the minds of your customers. This can help to increase brand awareness and reinforce positive brand perception. Indeed, the customer will think of you every time he uses your glass ! To represent your brand in bars, but also at home with collectable or reusable glasses, there is plenty of possibilities.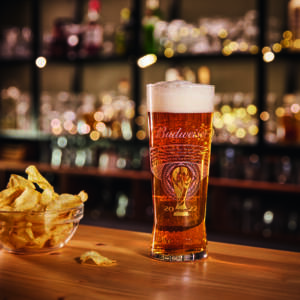 Offer a better customer experience
By offering your customers a customised glass, you are also offering them a unique and memorable experience. This allows you to build loyalty and create a lasting relationship with them.
Boost your in-store sales
The customised glass can also be used for in-store incentives or loyalty schemes, or even in fast-food chains, to reward your customers for their purchases. Whether it's collectable stickers or a free glass with the purchase of a menu, there's plenty to keep your customers happy and loyal to your brand.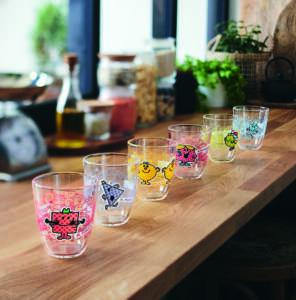 Glass has a very high perceived value to consumers
Healthy material that can be recycled almost indefinitely, glass has many advantages that are increasingly appreciated by consumers. Easy to clean, it does not alter the taste of food and can be kept for a long time, making it a must-have in your customers' daily lives.