Hard Seltzer, the alternative coming from the USA to the traditional cocktails, beers or other drinks, is on the rise.
Arc B2B takes a look at this new product that is booming, especially among younger consumers, and that has already been impacting the beverage market for several years. 
What is Hard Seltzer?
This drink is a refreshing sparkling water with an average alcohol by volume between 4% and 6%, which makes it a strong competitor to light beers. This new trend allows to enlarge the possibilities in terms of fruity tastes (or not) for the producers, who are more and more original: citrus fruits, red fruits, mango, cucumber or eucalyptus, all combinations are good to satisfy the consumers.

A product with many qualities.
The real reason for the popularity of this drink created in 2013 is mainly its low carbohydrate, sugar and calorie content: these beverages are considered to have an average of 28 calories per 100 ml, which is about 1.5 times lower than a beer.
Some of these sparkling waters with a modern and elegant design are completely sugar-free and gluten-free, while others are certified organic and with natural flavors… The nutritional qualities of this product appeal to customers who are more and more concerned about their weight and health. This is especially the case for millenials who see this product as an ideal solution to consume a festive and healthy product, with effects similar to beer, but without the constraints of sugar consumption.
A growing market.
This "healthy" image has made it one of the most popular products in the United States in recent years, with a real explosion in sales last year, when the market reached nearly 3 billion dollars on the North American continent. Obviously, with such a success, the few dozen brands of alcoholic sparkling water such as White Claw (leader in the United States) have one desire: to conquer the rest of the world, and especially the European market.
The dynamism of this market is likely to be affected even more by the growing interest of industrial groups for Hard Seltzers: Coca Cola with Topo Chico, but also Pepsi or Pernod Ricard… All of them have already decided to market their own drink, seeing it as a real opportunity for the future. Today, some distribution groups even offer their Hard Seltzer with more affordable prices.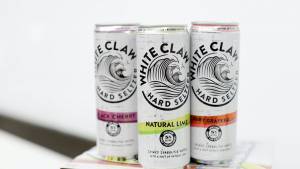 The situation in Europe.
In 2021, we can see European brands creating their own Hard Seltzer, as there are many expectations for the development of this product: this is the case of Fefe, which has developed the concept in France, focusing its development on a recipe adapted to the French taste. Other brands such as Natz have tried to adapt the concept to better appeal to local customers, for example by recommending the glass bottle instead of the can format to highlight the naturalness of the product. Some people today consider that Hard Seltzers represent a revolution never seen in the 21st century in the alcoholic beverage market. In 2021 and especially because of the global economic and health situation, it is difficult to say if this product will have the same success in Europe as in the United States. But what is sure is that we have not finished hearing about Hard Seltzers…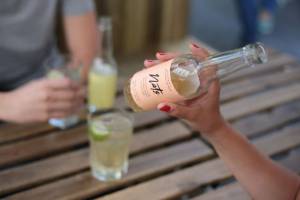 You would like to develop a project related to Hard Seltzers? Please contact us!
We hope to see you soon.
-The B2B team