Chocolate, candies, cakes and so many others, the French sweets market represents today a turnover of about 1.54 billion euros per year. It is 6,8 kgs of candies which are consumed per second in France, that's to say nearly 214500 tons per year! 
And for good reason! This market never stops seeing the appearance of new flavors and more and more brands that are constantly trying to conquer consumers. In bulk or in packets, spicy or not, with ever more extraordinary tastes and ever more attractive colors, it's impossible to pass by the sweets shelf without being tempted! Chocolate sweets are also a success, with a wide range of flavors and ranges to be found in supermarkets or specialized stores. These sweet treats being present everywhere, they are easily accessible to all so that all the gourmands can enjoy them.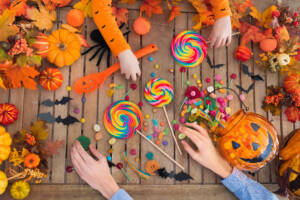 Children or adults, there is no age to love sweets, which also allow older children to keep their childish soul! Sweets to share that we like to offer, they are very appreciated by consumers at Halloween, or at Christmas for gifts or to garnish the stockings on the tree, but also for any other occasion. They are perceived as festive treats to be enjoyed on special occasions or simply as an indulgence that does not need a special occasion to be consumed.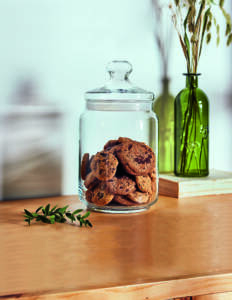 Discover our numerous references of glass articles to enhance your confectionery! What better way to seduce your consumers than to offer them a glass storage solution with your brand's image to display their favorite candies. 
A project ? Don't hesitate to contact us !