In winter, what better way to warm up than with a hot drink? This year, hot drinks are once again inviting themselves into your mugs and many consumers are looking for inspiration for new recipes. The hot drinks market is currently undergoing a major transformation and represents 20% of the overall drinks sector. It is expected to grow by 2031! Indeed, it is now part of the population's new consumption habits and to this can be added the boom in capsules and pods, which attracts a younger and family clientele. Consumers are also becoming more attentive to the quality of the products they consume.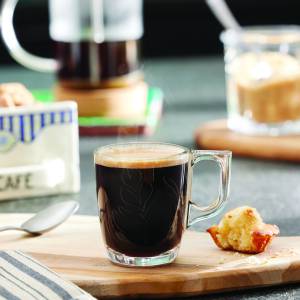 Among the year's trends, hot tea-based drinks are taking the lead; chai tea latté, an Indian drink made with milk and tea, is very popular with consumers. There is also an emergence of spiced teas, notably turmeric, ginger, cinnamon and cloves, which are particularly popular for their health benefits. Alcohol-based hot drinks such as Hot Toddy, Irish coffee, or mulled wine in winter also fit perfectly into the year's consumption trends. Of course, the traditional coffees and hot chocolates remain in the spotlight and are a must in the hot drinks sector.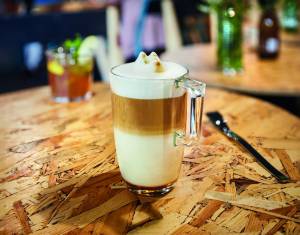 Hot Drinks consumers also like to enjoy their coffee or tea break in beautiful, modern and environmentally friendly designs. So what better way to combine these two advantages than in glass? As glass is a durable and eco-responsible item, it can also be personalised according to your needs, and allows you to improve your brand image during promotional or loyalty operations with your customers for example. From opal to traditional clear glass, choose from a multitude of customisable items or develop your own glass solution with Arc Customised Glass!
Want to know more? Please contact us!